Bay Driving School: Your Ticket To The Open Road
PROFESSIONAL DRIVING INSTRUCTOR FOR EXPERT DRIVING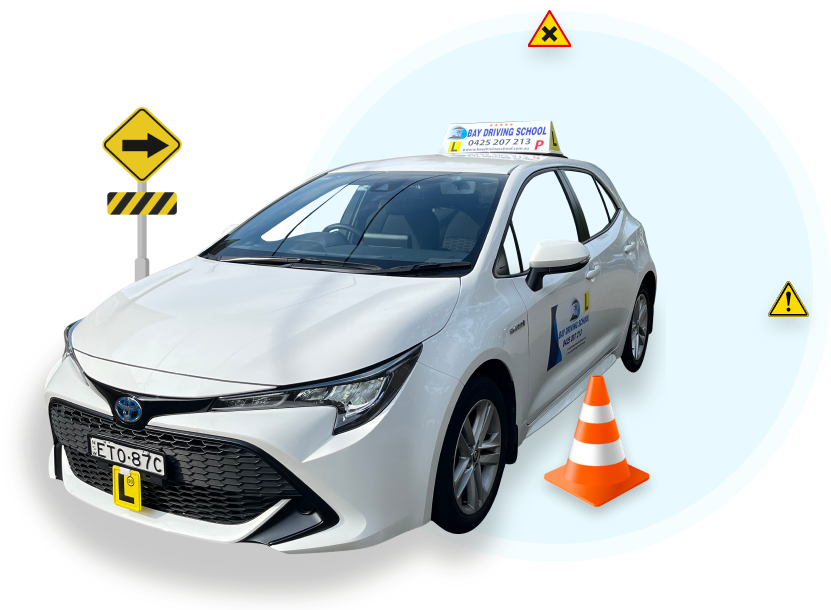 Bay Driving School, a driving school dedicated to providing high-quality driving training. Our instructors use interactive learning methods to help students become safe and confident drivers. To ensure customer satisfaction, we provide high-quality training.
Choose Bay Driving School for your driving instruction needs, and let us help you become a safe and confident driver.

Smartly Learn & Safe
Bay Driving School offers a complete and safe driving training program with professional instructors. This program will help you become familiar with the rules of the road and pass your driving test.

Instructors Come to you
Bay Driving School provides one-on-one instruction in comfort. Our instructors come to you and guide you through the steps to obtaining your license.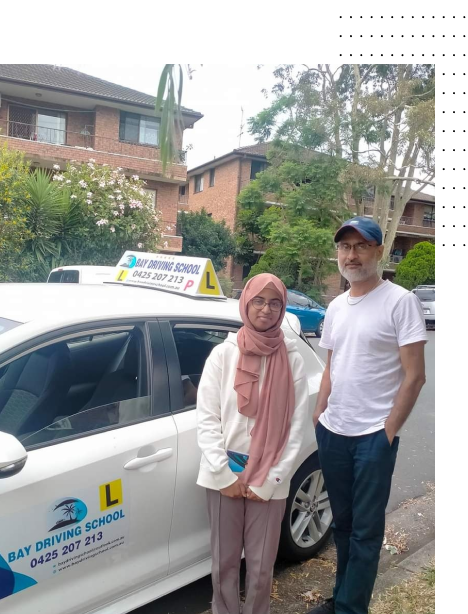 offer for my services are as follows
Here are some of the services that Bay Driving School offer

Beginner Driving Lessons
If you're just starting out, our beginner driving lessons are the perfect way to learn the basics of driving and get comfortable behind the wheel. More...
Advanced Driving Lessons
For more experienced drivers looking to improve their skills, we offer advanced driving lessons to help you become a more confident and capable driver. More...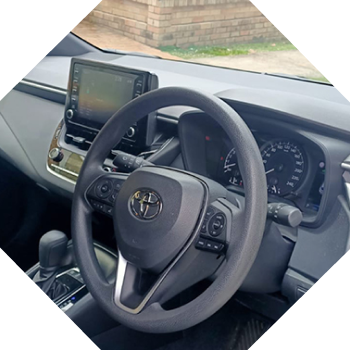 Refresher Lessons
If you haven't driven in a while or need some extra practice, our refresher lessons are a great way to brush up on your skills. More...

Driving Test Preparation
Our instructors will help you prepare for your driving test by teaching you the skills and techniques you'll need to pass with flying colors. More...
Make an appointment with Bay Driving School
offer for my services are as follows
( 1 hour before test & car hire )
1 Hour                 $60 
5 Hour                 $290 ( saving $10 )
10 Hour              $570 ( saving $30 )
20 Hour             $1100 ( saving $100 )
( 2 hour before test & car hire )
Take a look at our instructor's profile
Hello, my name is Jamal and I am an RMS accredited driving instructor in NSW. I have been driving in Australia for 25 years and have been driving professionally in the passenger transport business since 2006 allowing me to experience driving in all types of road conditions. As a driving instructor, I try to be as flexible as I can in my teaching methods as everyone learns differently and I am dedicated to helping my students develop the skills and confidence they need to become safe and responsible drivers. I am patient, reliable and committed to ensuring that my students have a positive learning experience. I believe that with hard work and determination, anyone can succeed behind the wheel.
Contact Jamal on 0425 207 213
frequently asked questions
Get quick answers to your common questions
Check out what our clients are saying about us

Jamal is the best driving instructor. He tells the weak points to work on. He encourages the learners to do more and more practice for driving, and Jamal gives honest advice, on if the learners are ready for a test or not. He is calm. He is supportive.
Its a really a successful and hard worker driving school , if you want know something, if you want real driving, if you want to practicall car driving in your life , this is a real driving school BAY DRIVING SCHOOL. and also Mr. Jamal bhai is a really nice person who teach you smooth and friendly. Thank you Jamal bhai and BAY DRIVING SCHOOL.
shiblu78 Gmail
2023-03-12
I thoroughly got a lot of knowledge and driving skills from learning with Jamal over the past few months. I recently just passed my test and I got my provisional license (first time) and I couldn't thank Jamal enough for the diligent, professional and knowledgeable lessons that he gave me! If I could get a license twice, I wouldn't hesitate in using his services again. Thanks Jamal, highly recommend!
Best driving school, the instructor is very knowledgeable and helped me pass my driving exams.
You are 👏 amazing
Professional and very knowledgeable instructor who has been able to teach me all the necessary rules and skills to be a safe driver on the roads
Thank you so much to Bay Driving School to get my licence under right guidance and patience to become a safe driver. Each lessons was very informative, well-structured. I really appreciate the continuous encouragement from the instructor👍
Thanks to Bay Driving School, I've become more safe and patient on the road as a first time learner! They are excellent at analysing student's driving skills and focuses on what I need to achieve. This was the most helpful out of all! Highly recommend Bay Driving School 🙂